EE TATTOO AMSTERDAM
BY
Mario Bohorquez
The Tattooist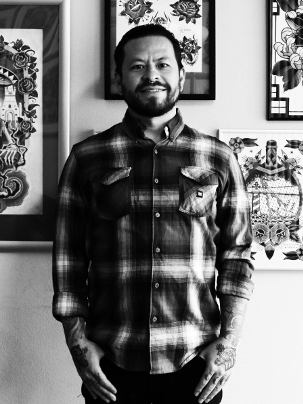 ---
Hi, I am Mario Bohorquez. I'm been tattooing for the last seventeen years in different countries (Venezuela, Spain, Netherlands, Germany, Denmark) and cities surrounded by talented artist sharing some ideas of tattooing and drawing techniques.


Working at conventions I met some of the best people in the scene. Also I had the chance to participate in the contest for the Old school style and I won several times in different conventions.


* 3rd place in Old School category. Koblenz Convention, 2015.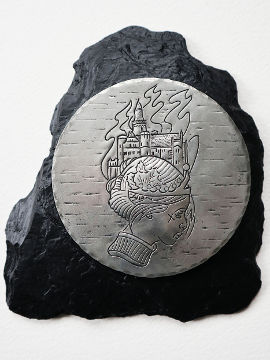 * 2nd place in Old School category. Dortmund Tattoo Convention, 2016.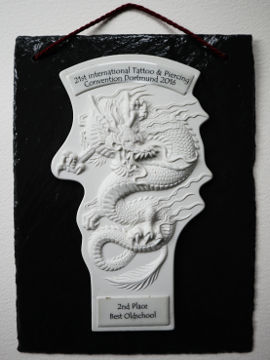 * 2nd place in Old School category. Maastricht Tattoo Convention, 2018.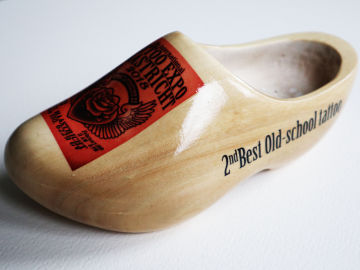 Gat Gallery is a project for tattooers-painters based in Berlin where there are just 100 artists showing their skills on different techniques about an already set theme. I was asked to be a part of the 2017 edition.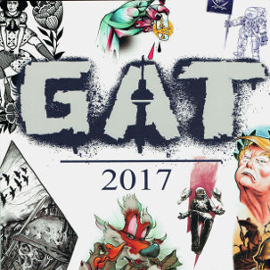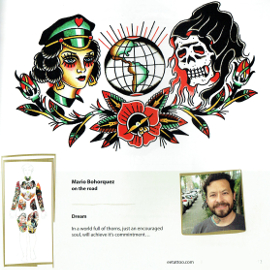 At the same time Tattoo Kulture Magazine from Germany posted my work that was a part of the Gat Gallery in 2017.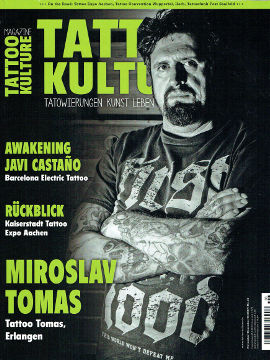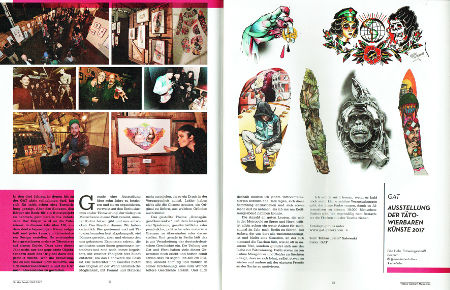 I've learned how to draw at early age, but I wanted to improve my abilities. I studied fine arts and illustration in Barcelona back in the years 2008-2010. I learned a lot, and I could improve my designs and tattooing skills.

My favourite style to do is Old school / Traditional / American traditional styles. Apart from that, I am able to do several other tattoo styles, but if you want to get the best of me you must ask for some solid bold Old school/Traditional tattoo.

I am a very kind, positive, honest and realistic person. Quiet and thoughtful at work mostly, but reliable. Sometimes fun and joyful. I like nature, music, art, and positive people from whom I can get some inspiration. I like good manners, honesty and sincerity. I'm not judgmental, and am very openminded when it comes to talking about anything.

In my spare time I like to draw and walk in the nature. Take pictures of animals or any other thing I find interesting. Ride a bike and visit some nice quiet places. I also build my own tattoo machines that are not for sale. I do it just for fun!

I like to read about history, fine arts, Rock or any other interesting subject from the past and present. I like to go to museums and learn more about how the world worked in the past. Also I like to travel and increase my knowledge about cultures and ways, something that I don't do that often anymore since I decided to settle down in this wonderful city.

I like to go to restaurants and taste some dishes from around the world. I collect skulls in any material and shape, but just in small sizes. Sometimes I do my garden, and I've got two lovely canaries as pets.

I have a high sense of professionality when it comes to performimg a tattoo because I have only one chance to do it properly, and you can be more than confident that you will get a good one if you follow my advice and leave to my hands any part of your skin.

I give the best of my 17 years of experience and time to perform every tattoo since it is one of the things I most LOVE to do even when is not my one of my favourite style. I take my time to set and design what will look the best on your skin according to your anatomy and description.

I do use solid straight bold lines 'cause I do like to put a structure and make easily readable and durable tattoos. Something that really matters to me is that your tattoo will still look fresh after some years. I do custom tattoos, and no matter what your idea is, I can translate it to a tattoo if it is within my range of work. If you get a tattoo by me you may be absolutely confident that you will get a good one!

Constantly I am creating new designs to have them in stock. In your next visit to the shop ask me to show you my one-off book perhaps you would like to wear one or more of them.
---
Email